The number of rural coworking and coliving projects are on the rise for sure. More and more people get the chance to work remotely and thus the idea to work from wherever is awakening in people's mind accordingly. Well, and what could be more evident than choosing a place that you really enjoy and can do your work with even more motivation, productivity and happiness?
Okay, that would be of course the ideal situation which often in reality is not quite always the case. Let's be honest about it, no holiday trip of yours looks like it does in the catalogue or on the website. At least not during all the while, right?
I was in the lucky situation to take part at the pioneer program of FlOasis, a startup that is building up a booking system specifically for rural coworking and coliving places – needless to say that Economadia is already in a partnership with them 🙂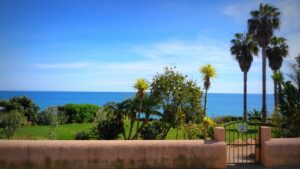 CHANGE OF SCENERY…
I am driving with my car through the landscape of the Algarve, the southern region of Portugal. The sea is coming closer, and so does my next place where I am going to be a FlOasis pioneer. It's mid-March and the temperatures here are kind of warmish let's say. Warm enough to unpack your shorts during the day, not hot enough yet to have my driver's window open and to let my arm hang out nonchalantly yet.
I am leaving the coastal highway and drive into a small fishing village at the coast. Well, it's not that picturesque fishing village from back of those days; it's a bit touristy for sure. However, due to the still ongoing Corona pandemic, and the fact that the season hasn't started yet, it is very quiet and peaceful. Maybe it is a bit like "back in those days".
THE COMMUNITY
I am lucky to arrive to the Sunday BBQ event which made it easy to get to know to the other people at the place that I am staying at. A mid-range property where I can hear and see the ocean in my bedroom. Other digital nomads are hanging out at the backyard next to the pool and the ping pong table.
Nothing to eat? No problem!
The table is full of food and I don't have to worry about the already closed supermarket due to special pandemic regulations. The owners are among the little crowd and it feels like I am part of this little community right on spot.
It's a surfer's paradise for sure. But not only that. No big city noise, no hectic, just chilled vibes and peacefulness all around. The big problems of the world are definitely somewhere else. Sure, during normal season back in "normal times" I can envision a couple of more people to be around here.
SOME GREAT FUN ACTIVITIES
Next to surfing I learnt that it is possible to go hiking all the way along the Algarve coast. Well, I took a couple of kilometers of jogging along the coastline for the short while that I was around. And then there is an array of other things that you can do in this area, such as visiting super cool caves at the coast line, horse-riding is available, or going with the mountain bike into the near-by mountains (they start about 10km away from the coastline).
Our next workations
Stay updated
THE WORKFLOW
Depending on your work style you can choose. Stay in your self-catered apartment, use the backyard and have your computer on your lap while sitting on a pool chair or you can even go to the lawn of the little beach right in front of the property – whereas Wifi signal can be a bit difficult there. I personally preferred to stay indoors for a concentrated and good working session.
Since it's not a low-budget accommodation that we are talking about here you can also expect a certain standard. The owners were making sure that everything was fine; also the manager did a really good job. Everything that I needed for catering myself existed in the apartment so that I only had to buy the groceries that I would need.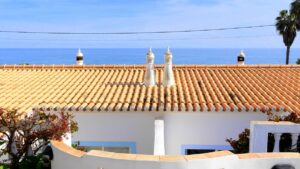 WRAPPING UP
In conclusion, it's not a place which is not exactly surrounded by nature as there are other properties around. Yet, as mentioned above it's located in a small beach village where nothing is big or noisy for sure. Maybe the few bars at night that exist there, but well, you would go there by choice I guess.
It's easy to meet people both, inside as well as outside of the place. The fact that it's a touristy place is a good advantage if you are traveling solo. But also as a couple I would definitely consider to stay here and have a very comfortable stay. Only if you are looking for learning and Portuguese you might not get the full experience I believe.
What I really like about the FlOasis pioneer program is that one belongs to the people who can first-hand report about a location and set certain standards of how well a place would serve for the specific needs and expectations for digital nomads. And I want to believe that I am quite experienced in this field.
WHAT ELSE CAN I SAY?
Enjoy your next FlOasis!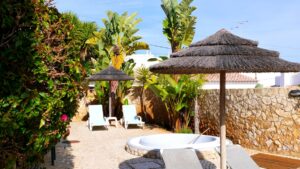 ---
About the author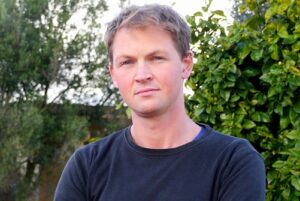 Jorin is co-founder of Economadia and loves to write articles for the blog. He's working online since 2013 and has since then been interested in travel projects and creating great experiences for other people. He used to be a full-blooded backpacker and hitchhiker before he turned more and more into a location independent digital worker.
---
Read more articles    Listen to our podcast    Go back to main page
Get access to our list of the 10 most interesting rural coworking and coliving places!
From time to time we send you our entertaining and informative newsletter about our latest podcast episodes, blog articles and our workation program.