Our concept



Location-independency gives us new freedom and flexibility to ask ourselves: How do we want to live?
Seeking community and a more sustainable lifestyle it often isn't easy to find out how to get started. With Economadia we are building a bridge from a location-independent and often rootless lifestyle towards collaborative rural communities, coliving spaces and ecovillages, that allow reconnection with nature and yourself.
On our events we make personal exchange and connection possible. We pick different locations to make new exciting projects visible. Find out, what an ecovillage really is, how rural life can be like in the future and meet like-minded people.
Our formats



__________________
Icons designed by Freepik and distributed by Flaticon
---
Impressions of our first Economadia event in Tarifa/Spain

Economadia Blog

---
The team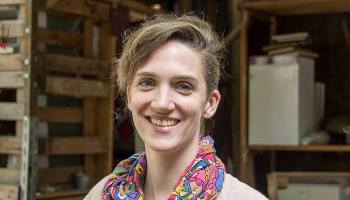 Marie
Marie, Co-initiator of Economadia - Having visited and stayed in inspiring community projects during over three years I have met charismatic people who are striving on a daily basis for more sustainable ways to live - including more consciousness and reconnection with nature. My first location-independent project I started in 2015 was building up the prototype of an online platform for conscious travelers. At the moment I am living in the mountains, enjoying a beautiful location between three Natural Parks in Andalucía, Spain. I'm a facilitator, social pedagogue and passionate collaborative traveler.
Jorin
Hi, Jorin here! I am co-initiator of the Economadia. At the moment I am working remotely in the area of socially responsible and sustainable tourism. I love to write, I'm interested in social entrepreneurship and I'm a hobby filmmaker. In the recent time I got more invested into the location-independent lifestyle and I am fascinated by opportunity to use this privilege to create resilient and progressive communities. My personal dream is to live in a global village in the near future with people having exciting workshop, projects and ideas; taking advantage of the modern technology while living closer to nature as I do at the moment.