__________________
Icons designed by Freepik and distributed by Flaticon
---
Impressions of our Economadia Coworking Farm near Porto/Portugal in 2017

The Economadia insider news – be the first to know. Find out more about living in co-communities while having a location-independent lifestyle.
Economadia Blog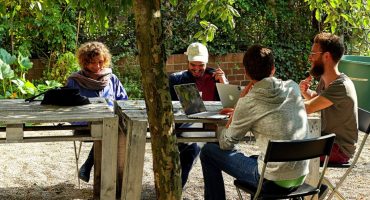 This year we are having a new project in the framework of Economadia: welcome to the Economadia Workation in the […]
Read More

›
---
The team

Jorin
Hi, Jorin here! I am co-initiator of the Economadia. At the moment I am working remotely in the area of socially responsible and sustainable tourism. I love to write, I'm interested in social entrepreneurship and I'm a hobby filmmaker. In the recent time I got more invested into the location-independent lifestyle and I am fascinated by opportunity to use this privilege to create resilient and progressive communities. My personal dream is to live in a global village in the near future with people having exciting workshop, projects and ideas; taking advantage of the modern technology while living closer to nature as I do at the moment.