This year we are having a new project in the framework of Economadia: welcome to the Economadia Workation in the south of Portugal in September! The basic idea is pretty simple: being around in a nice spot where you have a bunch of good activities to do with friends that you haven't met yet while being able to concentrate on your stuff to get done, be it your job, project or paper for University that is still due.
You are here because you are location independent or to learn about how to become so, to meet people with similar ideas, to find a spot where you can merge work and vacations (=workation).
These are the hard facts:
Location: "Salema Eco Camp Surf and Nature" in Salema at the Vincentine Coast in Portugal (see here on the map)
Workation period: Sept. 14th – 30th 2018
Pre-gathering: starting from Sept. 07th 2018
Prices: starting from 150€/week for camping, you also have options to stay in a tipi-tent or studio
Yes, I want to join the Economadia Workation!
This place offer tons of things to do life surfing, standup paddling or just enjoying one of the beaches around, we will have our exclusive working area with steady internet in the evenings we have time for anything from a game night to doing karaoke, there are variety of different accommodation styles to stay there from a simple tent to apartments that can be rented.
_____________________________
For potential questions shoot us a mail at team@economadia.org
See you soon at the Economadia Workation in south Portugal in September!
Até já!
Ana and Jorin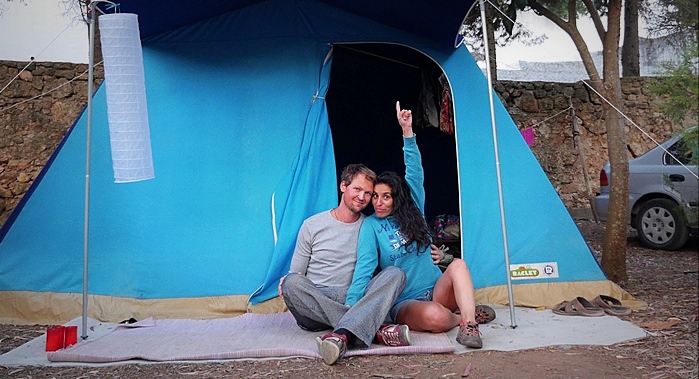 Read more articles Go back to main page